In front of 65,000 spectators, the Giallorossi beat Shakhtar Donetsk in a 5-0 victory before the new season of Champion League, which saw Nicolo Zaniolo, Paulo Dybala and Tammy Abraham combine, while Georginio Wijnaldum made his debut.
Jose Mourinho picked an all-attack formation with Dybala and Zaniolo supporting Tammy Abraham, plus new buys Nemanja Matic and Zeki Celik in midfield.
Roma wins this friendly against the Shakthar team, where it was a total domination of the Italians, with a great performance of Stephan El Shaarawy with those two assists.
Highlights: Roma 5-0 Shakhtar Donetsk
Pellegrini 19 (R), Mancini 41 (R), Konoplya og 45 (R), Zaniolo 58 (R), Bove 86 (R)
The Giallorossi dominated the challenge right from the start. The players of AS Roma made a great triangulation giving the ball to Lorenzo Pellegrini, scoring the first goal, assisted by Abraham.
Roma scores the second goal of the night, Gianluca Mancini joins the list of scorers. Defender Yukhym Konopkya scored the third goal, extending the home side's lead in halftime with three goals for La Loba.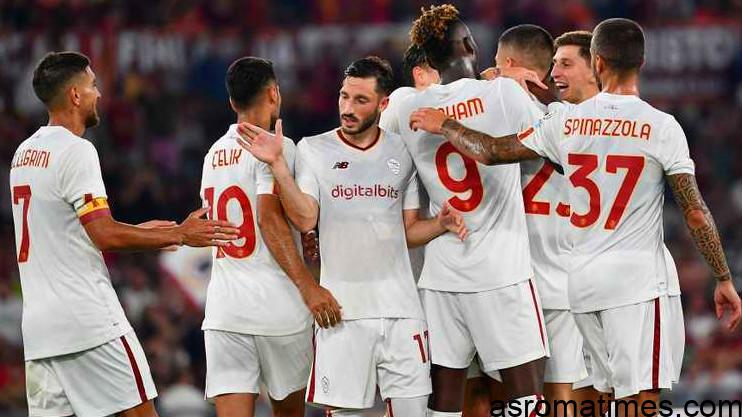 Zaniolo got his goal on the hour mark, running onto the Stephan EI Shaarawy pass and slipping the finish under the goalkeeper.
At the 87th minute, Edoardo Bove did get the fifth goal, sweeping in from 12 yards on the El Shaarawy assist.