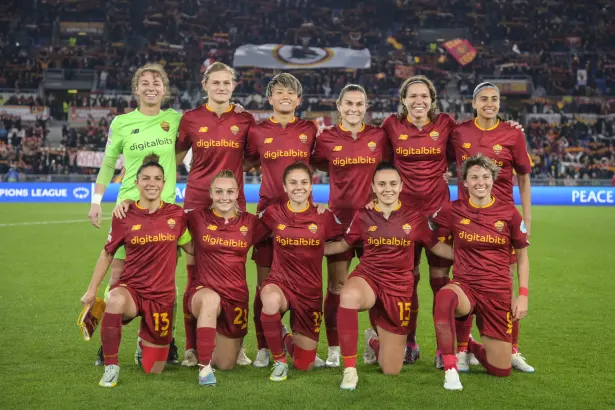 The Champions League quarter-final match between Roma Women and Barcelona was a special night at the Stadio Olimpico. Despite the home advantage, Roma Women were up against one of the strongest teams in women's football, and Barcelona proved to be a formidable opponent.
The match got off to a fast start, with Barcelona taking control of possession early on. Roma Women tried to counterattack, but they struggled to break through Barcelona's strong defense. As the first half progressed, Barcelona's dominance began to show, and they started to create several chances.
Barcelona's persistence paid off in the 34th minute when Aitana Bonmati scored the opening goal. The goal was a result of Barcelona's patient build-up play, with Bonmati finishing off a well-worked team move with a clinical finish.
Roma Women tried to respond immediately, but they were unable to find a way through Barcelona's defense. Barcelona continued to create chances, and they almost doubled their lead in the 42nd minute when Caroline Graham Hansen's shot hit the post.
In the second half, Roma Women came out with more energy and tried to push forward. However, they were still unable to break through Barcelona's defense, and they struggled to create clear-cut chances.
Barcelona continued to dominate possession and looked dangerous on the counterattack. They had several chances to score, but Roma Women's goalkeeper, Camelia Ceasar, was in excellent form and made several key saves to keep the scoreline at 1-0.
As the match entered the final stages, Roma Women tried to push forward in search of an equalizer. However, Barcelona's defense held strong, and they were able to see out the match and secure the victory.
Despite the loss, it was a special night at the Stadio Olimpico for Roma Women. The match marked the first time that a women's Champions League match had been played at the stadium, and it was a proud moment for the team and their fans.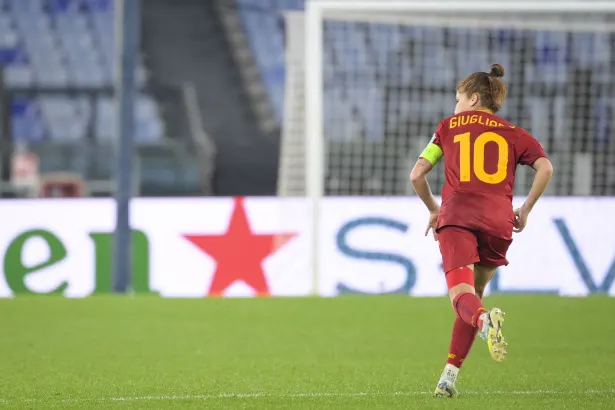 The match also highlighted the growing popularity and importance of women's football. With more and more top-level clubs investing in their women's teams, the level of play continues to improve, and matches like this one showcase the talent and skill of women's footballers.
Overall, it was a well-played match between two strong teams, with Barcelona ultimately coming out on top. While Roma Women will be disappointed with the result, they can be proud of their performance and the special night at the Stadio Olimpico.